ESW Village School After-School Program
Our After-School program is available to all of our students and consists of a snack, time for homework, indoor and outdoor activities. The aim of the program is to provide quality care for students within a safe and nurturing environment.
After-School Program operates on full school days and therefore will not be available on school half days, school conference days, school holidays, or inclement weather days. If ESWVS closes early because of inclement weather, After-School Care will also close. The regular hours will be from 3:00 pm until 5:30 pm. Please check your school calendar on a regular basis to note early dismissal dates or for any other changes.
Schedule
(will often vary due to weather and amount of homework)
3:00 - 3:25 PM, Snack & Socialize
3:25 - 4:00 PM, Outdoor Play
4:00 - 4:30 PM, Homework/Reading/Quiet Activities
4:30 – 5:30 PM, Indoor Play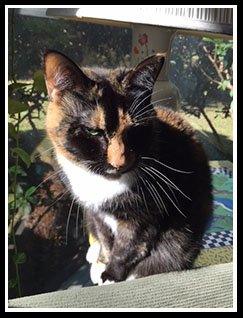 Staff
After-School Directors – Mr. Chris Sanders and Mrs. R-S
Contact Information
Phone – (910)754-2072
Email – dayna.rs@thevillagecampus.org
Enrollment Option
Please print and complete an After-School Registration Form if you would like your child to attend our After-School Program for the current school year.
Fees:
Weekly rate: $25.00 per week
Daily rate: $7.00 per day
Attendance Policies
* After-School is not available on early dismissal days.
* Registered drop-in participants are welcome to attend After-School on any full day of school as long as the Director is notified by 1 pm of that day.
Safety Procedures
* All persons who are authorized to pick up your student must sign the daily attendance roster. Also, until the staff knows you by sight, please show a picture ID.